As Papua New Guineas largest Security company, Guard Dog can provide FMG a full-service professional Partner for your Security and Logistics Support in Papua New Guinea.
​More than a Security Guard provider, Guard Dog enjoy forming partnerships to supply various services to International organizations which can streamline the often-challenging environment establishing and operating in PNG can bring. Whilst Safety and Security Operations are our core business covering the full range or services from Guard Force to Mobile and Escorts the Guard Dog Group with our company Security Systems can provide leading engineered and technology Security and Communications solutions.
​Logistics support can include secure laydown and property solutions in Port Moresby, Lae and Kimbe to providing contact details and information for suitable companies to supply Goods, Equipment or services which are professional and reliable form our large customer base.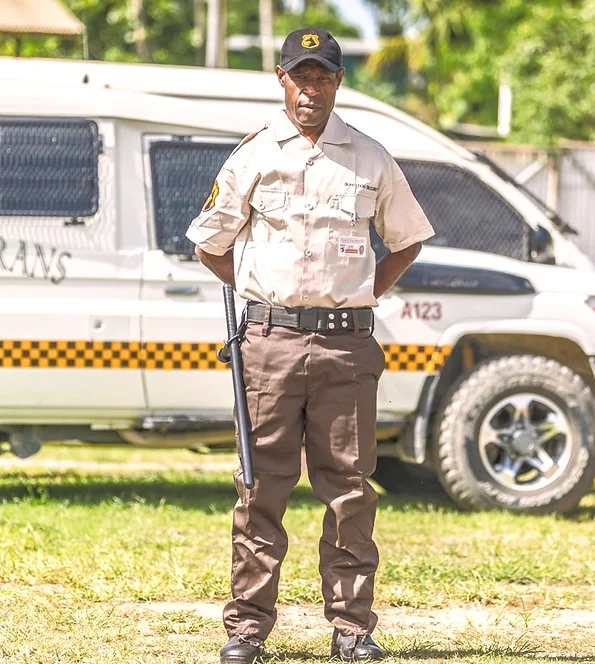 Traditional Security Services
Security Guards
Dog and Handler
Combinations
Mobile Patrols
Private Personal Protection or Close Personal Protection Services
Guard Dog can tailor our services to suit client's needs and can customise a combined security package to suit client requirements.
Guard Dog Security Services Limited operates in compliance with The Security (Protection) Industry Act and holds a (Class A) Security Licence issued by the Security Industry Authority of PNG.
Our security personnel are trained and certified through the GDSS National Security Training College which is registered with the National Training Council of PNG.
Coach, Escort & Staff Transportation Services
GDSS Coach Services have been successfully operating for over 10 years; transferring various clients to and from different airports and throughout various cities or between provinces.
​Secure Staff Transportation
City Area Escort Vehicle with Driver
Convoy Escorts (Unarmed Crew, Unarmoured Vehicle)
Convoy Escorts (Armed Crew, Unarmoured Vehicle)
Armoured Escorts
Coach Services (Airport and City Transfers)
GDSS Secure Staff Transportation Services have vehicles for 1 Passenger to 30-Seater vehicles, which have been fitted out and designed specifically for the secure transport of clients whether being a VIP or group.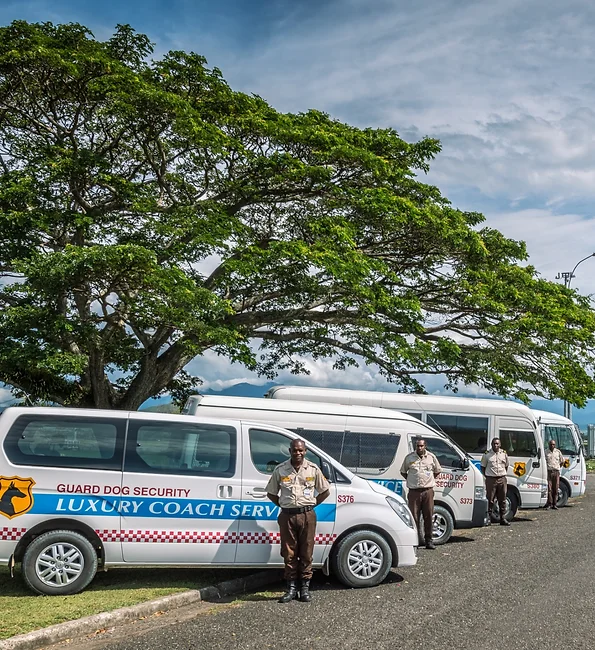 KENNEL FACILITY IN PAPUA NEW GUINEA